Looking for cheap dresses online? I hear you, girl! I'm looking for cheap clothes online all the time, and dresses in particular. No matter how many dresses I have, there's always room in my closet for one more…
My friends seem to feel the same way, so every time I see a great bargain, I share my findings with them. Now, I'd like to share it with you!  So, here are 10 great dresses I've added to my wish list, all under $20.
If you see anything you like, just click on the image to go directly to the store. Please note, that all prices (and availability) are current as of the writing of this post.  Unfortunately, I can't help it if the price changes or the item goes out of stock. However, I'd be happy to replace or update this post, in order to keep this list as up to date as possible. So, if you've noticed a broken link or anything of sort, please let me know and I'll fix it right away 🙂 .  Happy hunting!
Cute floral maxi dress, perfect for summer!
Round collar mini dress, super hot!
Beautiful mini dress that suits every purpose. Love that color!
Polka dots mini dress. simple and pretty, and extremely popular ( I see it all the time in many websites).
Sweet pink & blue dress. I think teenagers will love this one.
White floral sleeveless dress. Nice and elegant!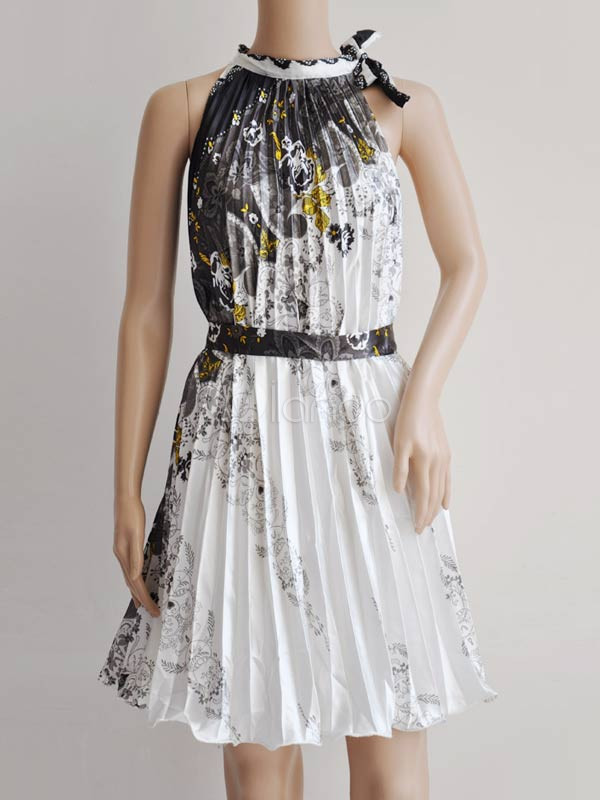 A few extra tips for safe shopping:
1. Always check VAT,duty and all other costs for personal import in your country before you place an order.
2. Make sure that shipping to your country is available before you start shopping.
3. Check out the store's return and refund policy carefully before you place an order.
4. Check the size guide in every new store you're visiting.